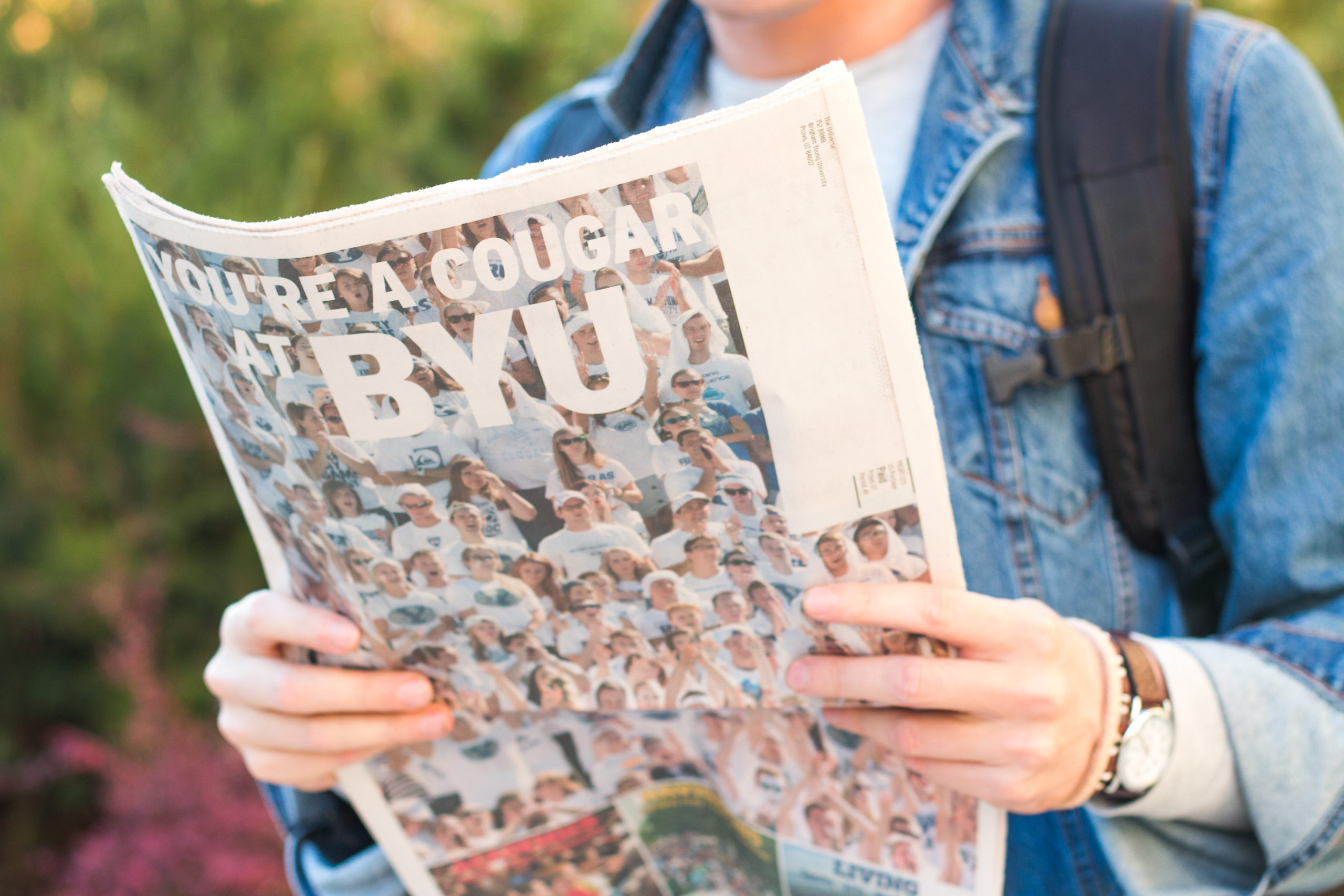 Reservation: May 19, 2021
Artwork: May 26, 2021
Submit artwork in PDF format.
The New Student Mailer of The Universe is mailed to the homes of approximately 8,000 incoming freshman and transfer students during June. This is the first BYU newspaper new students will receive, serving as a welcome and introduction to BYU life.