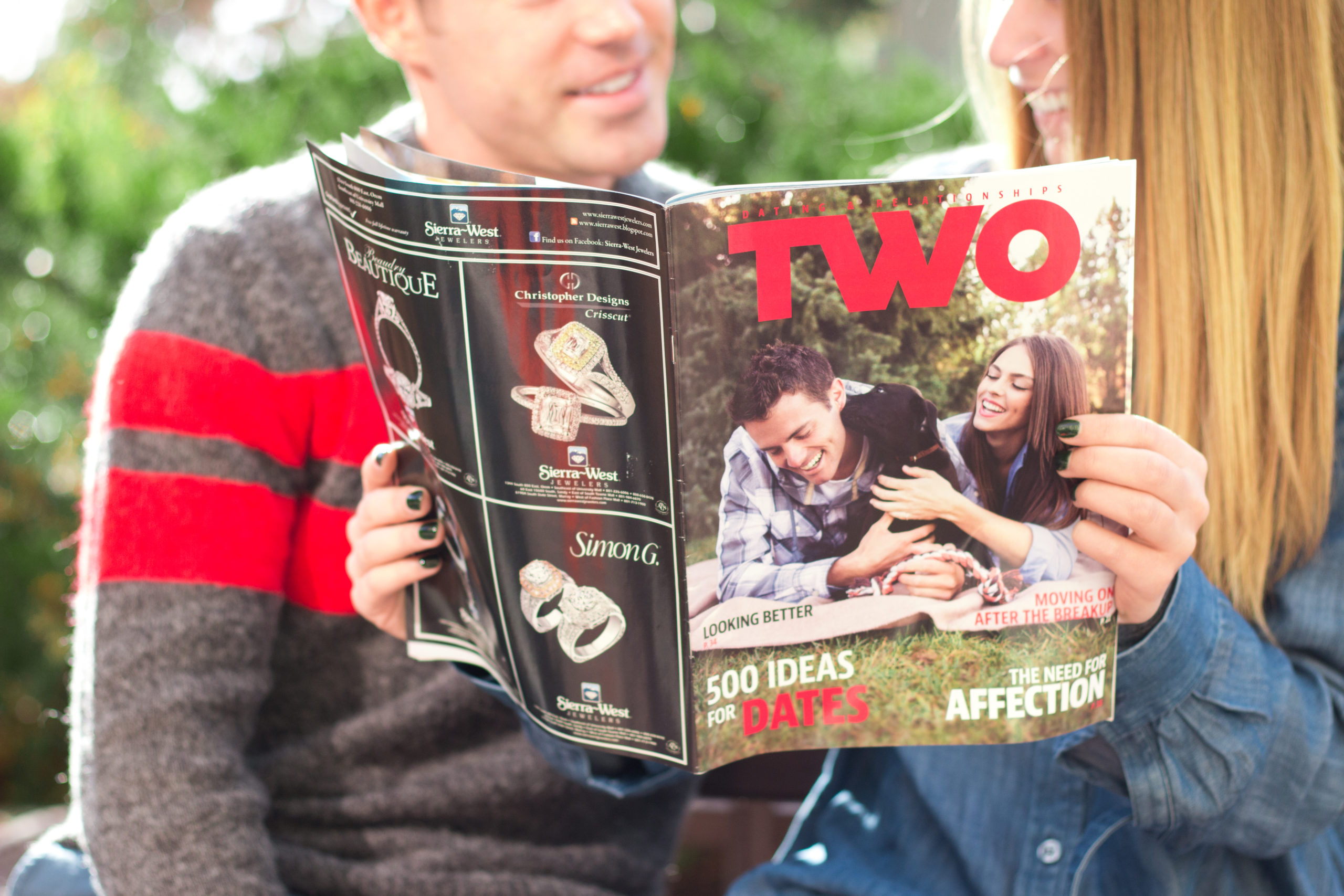 Spring
Reservation: February 29, 2022
Artwork: February 29, 2022
Fall
Reservation: September 3, 2021
Artwork: September 3, 2021
Submit artwork in PDF format.
TWO is an award-winning magazine containing a diverse array of dating and relationship articles targeted at the BYU student body. It's fresh approach to examining dating questions concerns and situations has been extremely well received with each edition circulating the entire press run of 15,000 copies within 6 months of publication. TWO is published during the Fall and Spring.