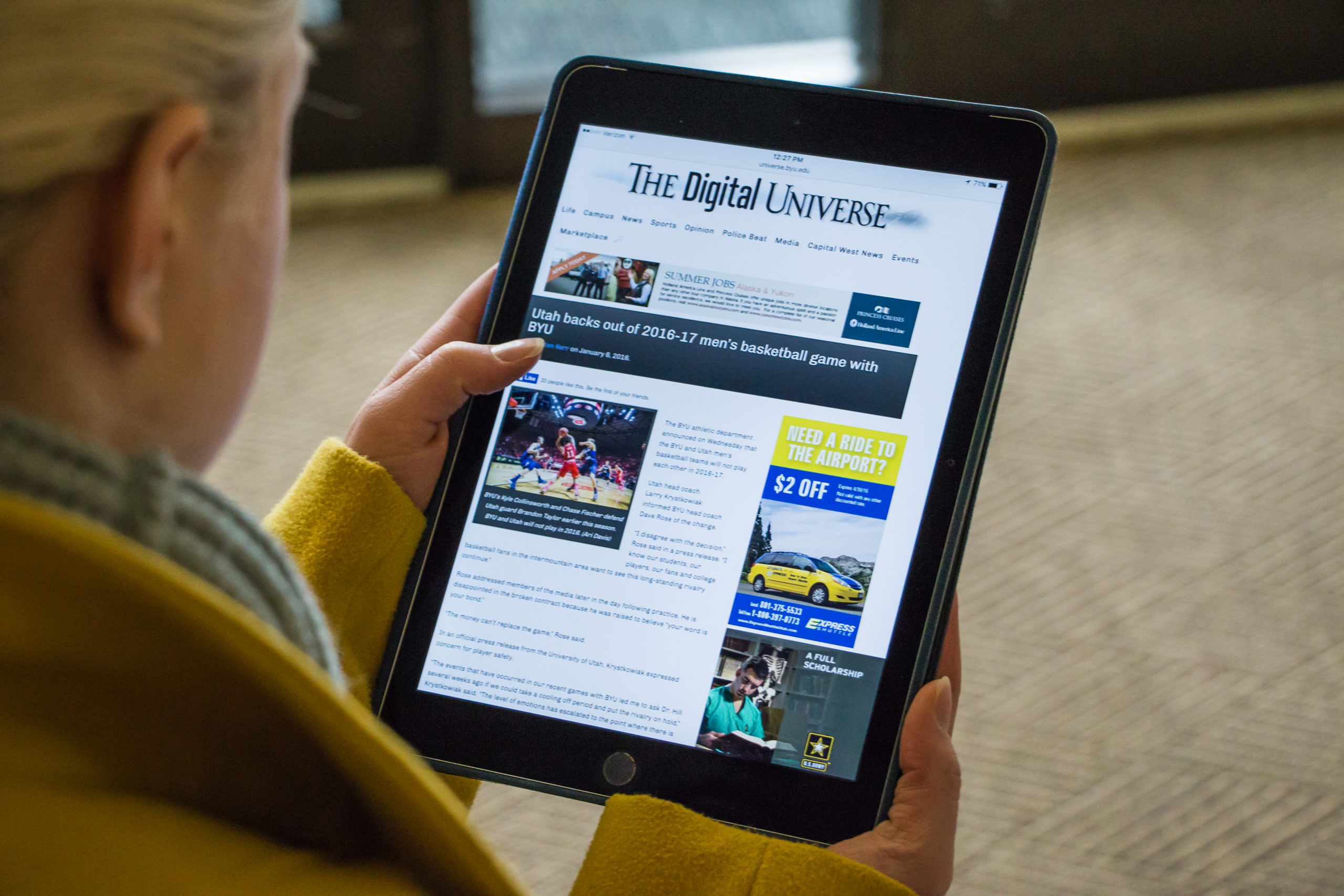 Artwork due 3 days prior to desired publication date.
Submit artwork in .jpg or .png format.
The Daily Universe sends a newsletter each weekday with summaries of our top news stories, opinion features, and special features.
The newsletter currently has over 3,500 subscribers and performs far above industry averages. With an average open rate of 44%, advertisers can have thousands of BYU-centric impressions with each ad. With a 7% click rate, our audience is ready to engage.