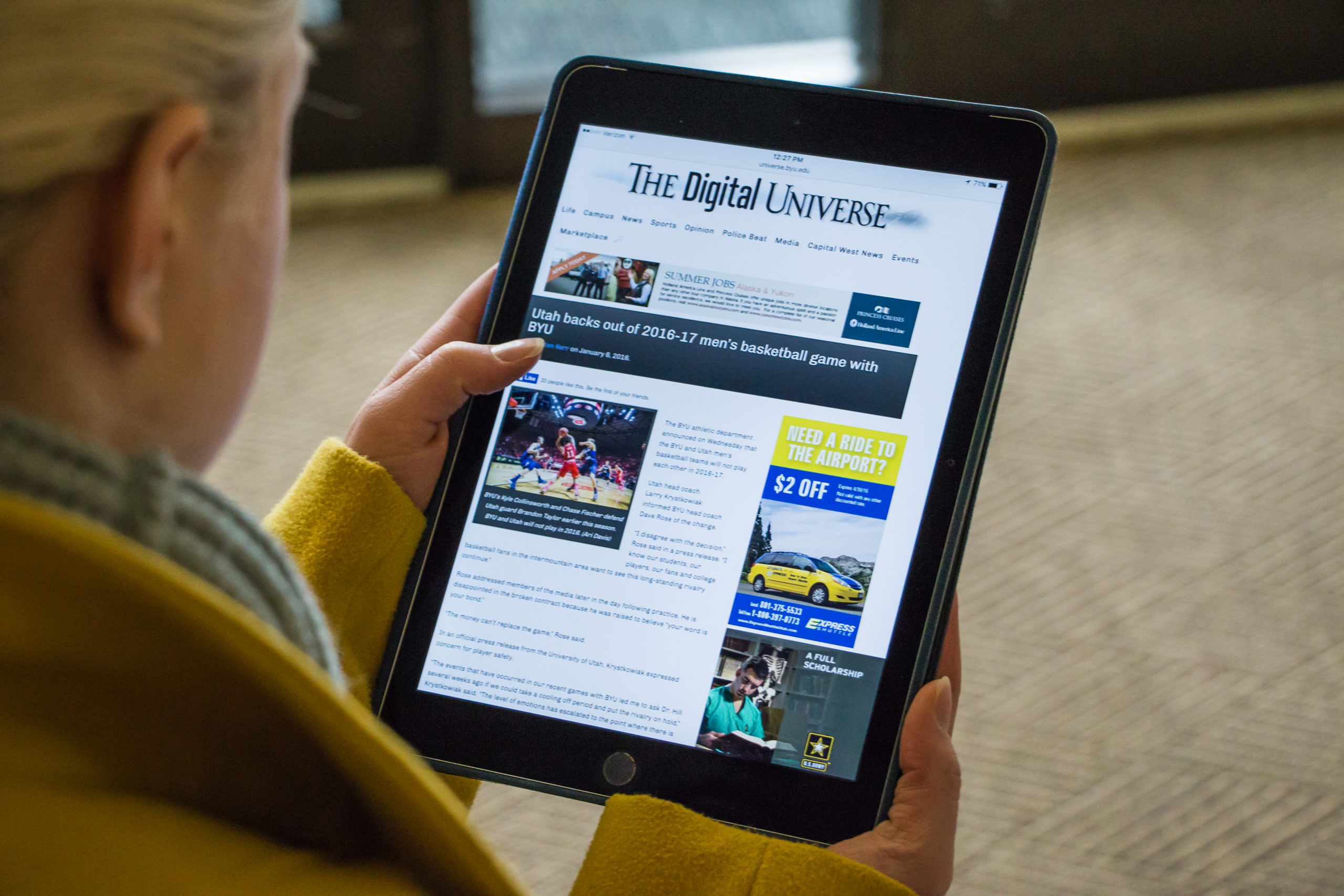 Artwork due 3 days prior to desired publication date.
Submit artwork in .jpg or .png format.
The Daily Universe has a variety of social media outlets including a Facebook page and two Instagram accounts on which top news stories and special features are posted.
The Daily Universe Instagram account (@universebyu), currently has about 3,650 followers including an array of current students and alumni. With over 2,000 monthly interactions, the Instagram account has proven to be a place for discussion and sharing.
Similarly, The Daily Universe Facebook page has about 7,600 followers and is popular among alumni who want to stay connected to the BYU campus. News posts typically reach about 8,000 people monthly and are able to link directly to specific websites.
Finally, The Daily Universe's dating magazine TWO has its own Instagram (@twomag.byu) with 680 followers. This page is often used to share date ideas, dating stories, and relationship advice.